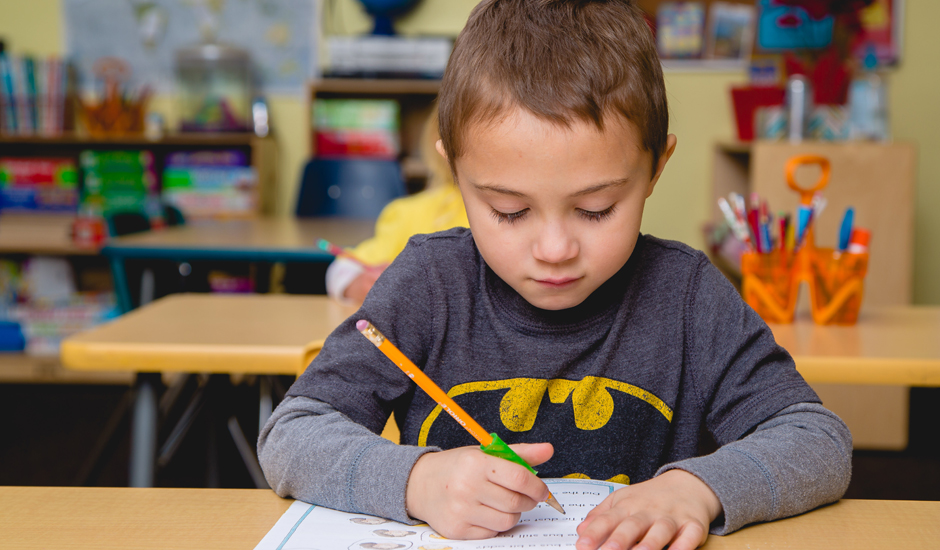 We're thrilled that you would consider our school to serve your child's educational needs. We take that responsibility very seriously because your child is a precious gift from God.
Maybe you're looking to enroll your child for the first time. Maybe you've been through this before. Either way, you know well that a school year brings as much stress as excitement. For example, your home schedule and work schedule might need more careful coordination. You might be feeling the daily parental pressures to provide for your child, to keep her healthy and active, or to give him the attention he needs. But deep down you also feel a responsibility to provide educational excellence. You want these early days in preschool and kindergarten to lay a solid foundation for future success.
With God's help, they can.
That's exactly why we're here. Beautiful Savior's talented and caring staff provide the best education in an upbeat environment. Your child will grow academically and socially, but it doesn't end there. We'll also help your child grow, "in the training and instruction of the Lord" (Ephesians 6:4). Built into our curriculum are lessons for the heart. Children will hear of God's love, his forgiveness, and the guarantee of eternal life. In turn they will be equipped to live lovingly, to share forgiveness generously, and to raise their hopes beyond the bindings of a book or the fences of a playground.
We're humbled by the opportunity to serve your child. Whether or not you decide to enroll your child, please know we'll stay active in prayer for God's great blessings in your home and on your child's learning!
In Jesus' love,
Pastor Andrew W. Mueller
back to all